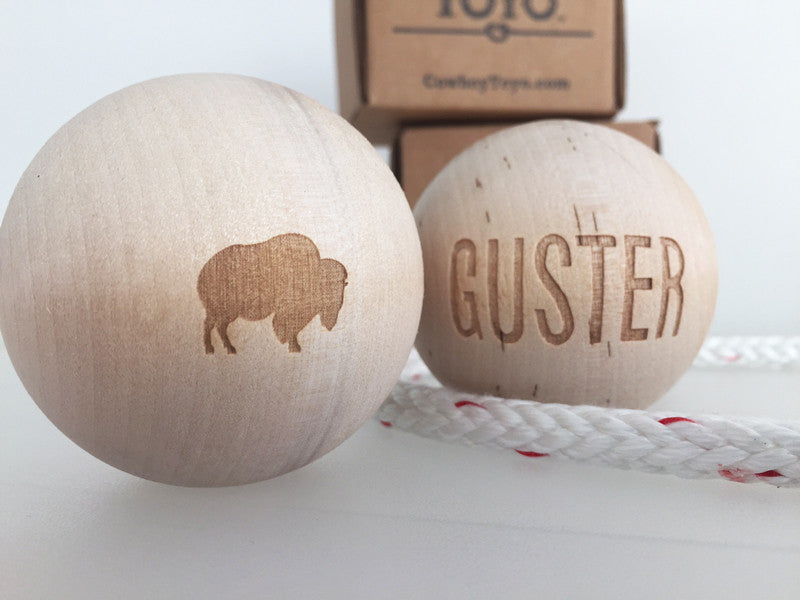 The Custom (one sided): Brand Your Own
If you'd like to order a custom branded Cowboy Yoyo with a name or brand etched into the wood, we're happy to do so. Before ordering, please email me with your design or concept, as prices will vary. In most cases, a single one-sided Cowboy Yoyo is $30, and a double-sided one is $35. 

Please note shipping times may be slower than usual. 
email: teddy@cowboyyoyo.com